Calling all vegetable gardeners
Time to start thinking about what you want to put in this year. Take a look at your notes from last year. What worked? What didn't? What about the seeds you saved? Enough for this year? If not, who will you order from? Check around for recommendations. Take a look at your calendar. When did you plant which vegetables. Did it work? Need to change anything? While you have your calendar out get the FARMERS MARKET dates in. We open Saturday, June 17th and run through September 16th.
Our Small Grower Co-op is especially designed to make selling easy for the backyard grower who sometimes has an over-abundance of produce (for info call Ron Chacey at 264-6275).
If you are a consumer interested in fresh, locally produced goods, we invite you to come out on Saturday mornings (early for a good selection) and enjoy the advantage of knowing your farmer, knowing your food – an advantage only available at your local farmers market.
2016 RECYCLED CHRISTMAS TREE
Featured in the annual Festival of Trees, a fundraiser held at the Ross Aragon Community Center in December 2016, was the SOS recycled Christmas tree.  Click here for details.
2016 EARTH WEEK

Sunday, April 17 to Saturday, April 23
This is year three that Southwest Organization for Sustainability (SOS) has promoted celebration of Earth Day by encouraging individuals, organizations and businesses in our community to sponsor an appropriate activity during the week that includes Earth Day.  Click here for the schedule of events.  Quite possibly others will come forth.  Keep up with activities at the Earth Week Headquarters located at Martie's Mercantile on the frontage road across Hwy 160 from the Ruby Sisson Library.  Several of the activities on the schedule will take place at the Headquarters.
Who's Got Time to Deal with the Environment?  You do!!  Click here for more details.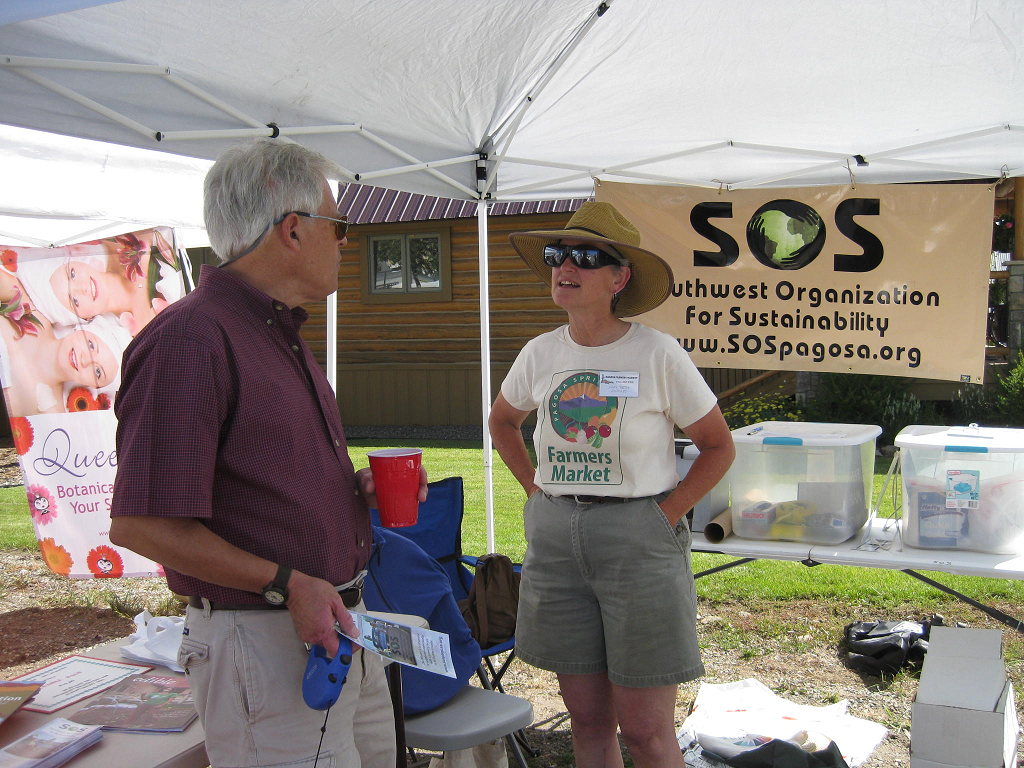 OPPORTUNITIES FOR ACTION
Become a member
Volunteer at a SOS event
Join the SOS board
 Contact us: sospagosa@hotmail.com.
.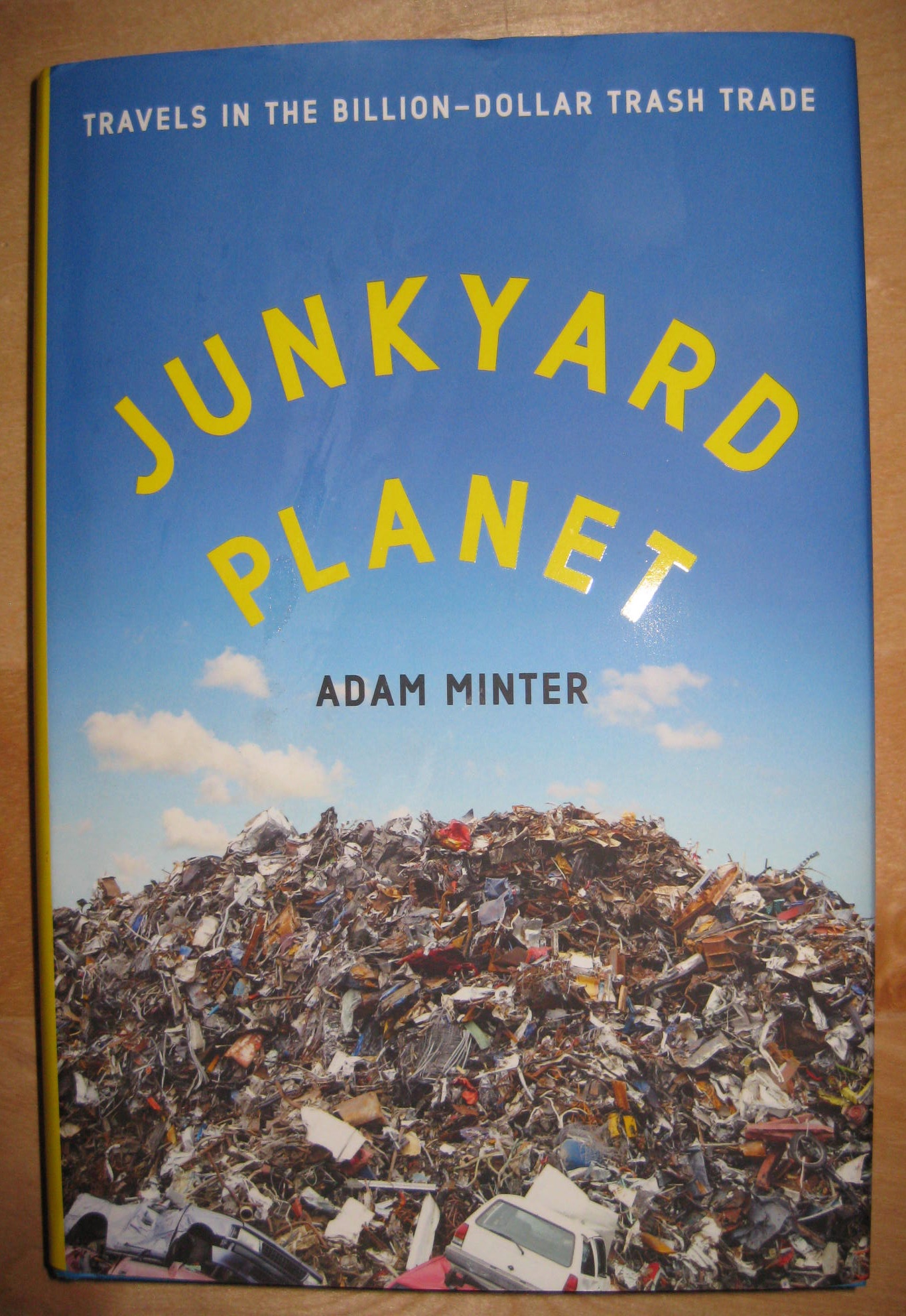 SOS's latest donation to the Ruby Sisson Library. CHECK IT OUT!
When you drop your Coke can or newspaper in the recycling bin, where does it go?  Probably halfway around the world to people and places that clean up what you don't want and turn it into something you can't wait to buy. In Junkyard Planet, Adam Minter travels deeply into a vast, often hidden, multibillion-dollar industry that's transforming our economy and environment.
With unmatched access to and insight on the junk trade, Minter traces the export of America's recyclables and the massive profits that China and other rising nations earn from it.  ….(more)
What emerges is an engaging, colorful, and sometimes troubling tale of consumption, innovation, and the ascent of a developing world that recognizes value where Americans don't. Junkyard Planet reveals that we might need to learn a smarter way to take out the trash.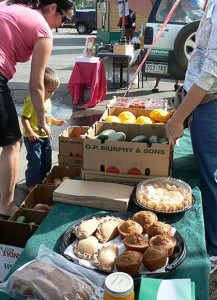 About SOS
SOS (Southwest Organization for Sustainability) is a 501c3 non-profit organization.  Our Mission is to promote a sustainable community with a primary focus in Pagosa Springs and Archuleta County.
We grew out of a group of environmentally, concerned citizens in Archuleta county, who in 2008 formed the Southwest Organization for Sustainability.  Our founder and Chair, Denise Rue-Pastin, is an environmental professional who decided to take action by forming the group after repeated "What can we do?" inquires. Our membership now stands at roughly 150 members.
We are solely supported through membership and donation.  Your tax-deductable contribution is greatly appreciated.  Click here to learn more about memberships.
SOS Goals
Communicate with and educate the public and elected officials about choices that affect sustainability.
Undertake and support specific projects that foster sustainability.
Offer coordination by partnering with a variety of individuals and groups to fulfill community needs.
Research best practices adopted elsewhere to foster sustainable communities.
Investigate funding options to support local sustainability efforts.
Maintain awareness of sustainability efforts in the Four Corners Region.