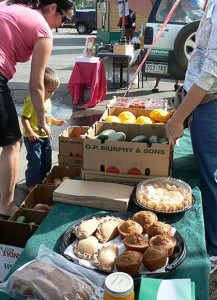 ---
About SOS
SOS (Southwest Organization for Sustainability) is a 501c3 non-profit organization.  Our Mission is to promote a sustainable community with a primary focus in Pagosa Springs and Archuleta County.
We grew out of a group of environmentally, concerned citizens in Archuleta county, who in 2008 formed the Southwest Organization for Sustainability.  Our founder and Chair, Denise Rue-Pastin, is an environmental professional who decided to take action by forming the group after repeated "What can we do?" inquires. Our membership now stands at roughly 150 members.
We are solely supported through membership and donation.  Your tax-deductable contribution is greatly appreciated.  Click here to learn more about memberships.
SOS Goals
Communicate with and educate the public and elected officials about choices that affect sustainability.
Undertake and support specific projects that foster sustainability.
Offer coordination by partnering with a variety of individuals and groups to fulfill community needs.
Research best practices adopted elsewhere to foster sustainable communities.
Investigate funding options to support local sustainability efforts.
Maintain awareness of sustainability efforts in the Four Corners Region.