SOS is pleased to announce that applications are now available for the 2017 Farmers Market in Pagosa Springs.  The Market will be held this year from June 17-September 16 at the East Side Market.
Click here to download the Farmers Market Rules for 2017: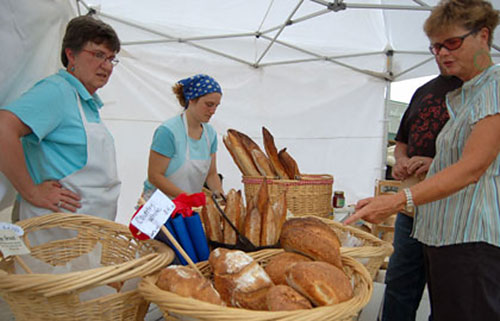 Click here to download the 2017 Vendor Application Form:
2017 Pagosa Farmers Market
Saturdays 9:00am to 1:00pm
June 17 – September 16
East Side Market, 191 E Pagosa St.
Featuring:
VENDORS bringing fresh, locally grown fruits and vegetables and locally produced meats, breads, herbal products, seedlings, skin care products, and more direct from producer to you. Baked goods including gluten free. Artists and craftsmen, live music…
If you would like to be involved in the Pagosa Farmers Market, please contact one of the following people:
Pauline Benetti, Market Coordinator (970) 264-5232
Phyl Daleske, Volunteer Coordinator (970) 731-4589
Ron Chacey, Small Grower Co-op Coordinator (970) 264-6275